Finlandia Sets the Standard for Saunas...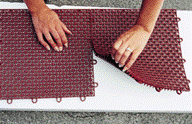 FINLANDIA'S SUPER DEK FLOORING
Sanitary
Comfortable for walking
Durable
Flexible
Does not stain or discolor
Resists odor & bacteria
Water runs through
Lightweight
Easy to remove for cleaning
Easy to install-snaps together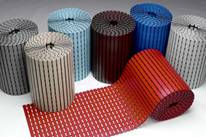 FINLANDIA's EURODEK FLOORING
Flexible – 5/16" thickness
Sanitary & Odorless
Comfortable to walk on
Easy Installation
Lightweight, easy to pick up for cleaning
Withstands temperatures from -58º to 302º F
Choice of several designer colors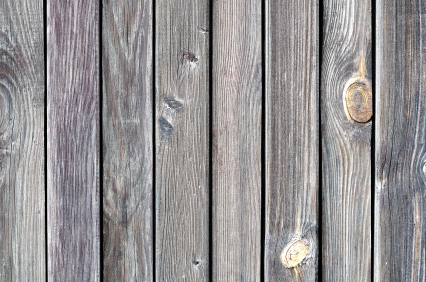 COMPETITOR'S FLOORING
Unsanitary
Stains & discolors
Absorbs perspiration and odors
Rigid-rocks on uneven floor
Heavy and clumsy to remove for cleaning
Breakable
Fasteners corrode
Hard to clean
---
Finlandia's Paneling Exceeds The Industry's Standards
Finlandia's 1"x 4" T&G paneling makes a difference!
Unlike our competitors, we advertise our wood thickness and we deliver what we advertise. We exceed the industry's standard of ½"x 4"-we have used 1"x 4" since 1964.
---
FINLANDIA'S 1"x 4" BOARD
has a small v joint pattern. The 3/32" v joint gives a neat appearance and allows the larger shoulder to hide nails or fasteners. The ¼" tongue allows fastening without splitting. Our 1"x 4" board has the highest R value, greatest heat retention, and does not require plywood backing for added strength. Our material is 50% to 100% vertical grain. Maximum load strength 572# sq. in. (T & G Western Red Cedar tested by Louisiana Pacific Lab).
COMPETITOR'S 5/8"x 4" BOARD
has a profile pattern which is common in knotty spruce European Saunas. Boards must be undercut with grooves to help prevent cupping and warping. This pattern leaves a valley between boards which cannot hide nails-there is also lower R value. Boards are almost 100% flat grain.
COMPETITOR'S ½"x 4" BOARD
has a reverse v pattern (v on both sides) which creates a small 1/8" tongue. The small shoulder will not easily hide nails or fasteners and the tongue and shoulder can split when nailing. The thinner board has a lower R value and natural shrinkage at the groove will allow some heat loss. ½"x 4" boards can be flat or wide grain with some vertical grain and should be backed with plywood for additional strength and R value. Maximum load strength 341# sq. in. (T & G Western red cedar tested by Louisiana Pacific Lab).
---
Finlandia Builds Better Benches
There's no comparison! Our benches have the greatest strength and durability and are made from the finest materials.  Finlandia's standard benches are preconstructed for strength and durability out of 2" x 2" tops with 3/8" spacing and 2" x 4" facing.